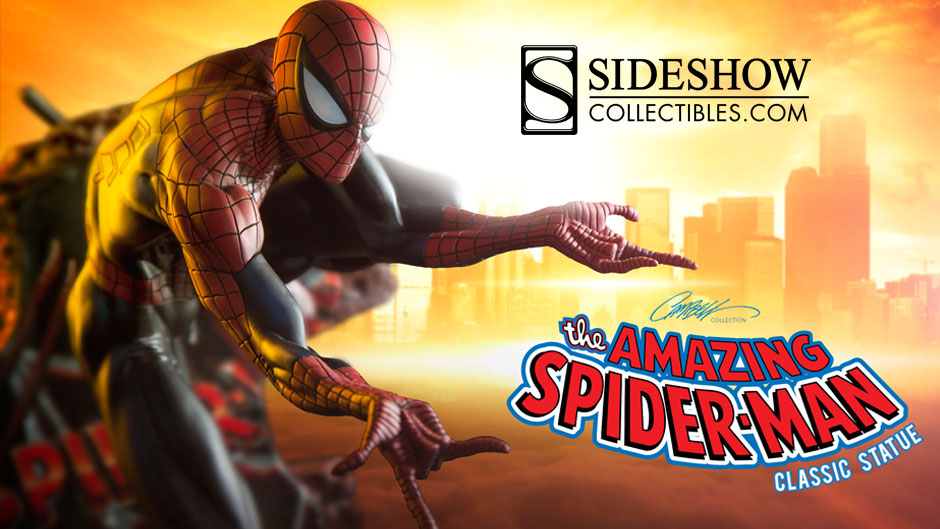 By Alex Lopez
Joining the outstanding J. Scott Campbell Spider-Man collection is the one and only friendly neighborhood web-slinger.
Marvel's golden boy is decked out in the classic red and blue look that has been so iconic throughout the years. Shown in one of his popular web shooting stances while scaling the buildings of his beloved New York City, this detailed web-crawler statue is one of a kind. Designed by the legendary comic artist, this highly crafted piece is a must have for all Spidey fans.
To pre-order visit this link, and while you're at it check out Campbell's Gwen Stacy or Mary Jane Watson companion products shown below.