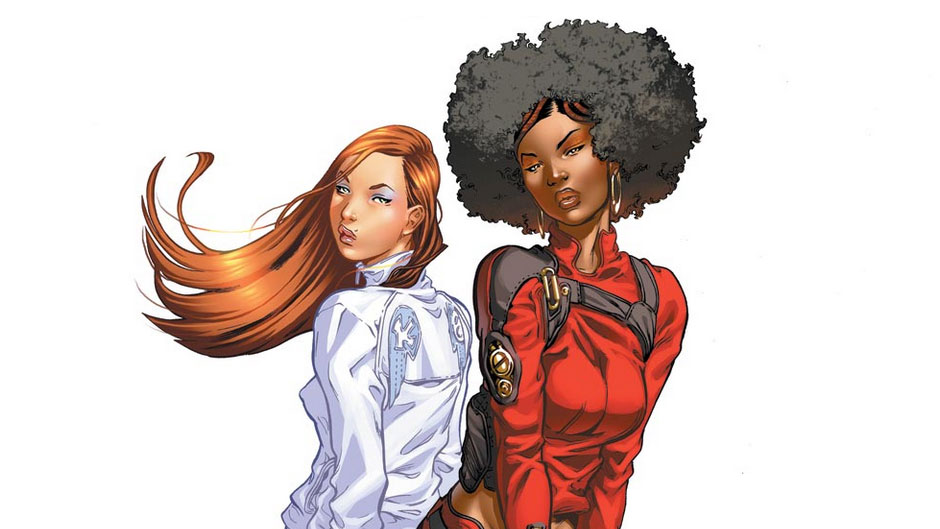 There's a metaphorical Uatu-shaped chalk outline on the streets of Marvel's Manhattan now that the Watcher has met a mysterious and violent end. That crime acts as the jumping off point for ORIGINAL SIN, a Marvel Comics event that will shed light on previously dark corners of continuity, thus forever altering the course of the heroes involved. Jason Aaron and Mike Deodato will launch the investigation into the Watcher's murder in May's ORIGINAL SIN #1. With such a big crime to solve, they might need a little help from some of the Marvel U's sharpest private investigators.
Readers might have forgotten that ol' Mac Gargan – better known as the Scorpion or one of the more recent hosts of the Venom symbiote – started out as a private eye way back in his first appearance. J. Jonah Jameson hired Gargan to spy on Peter Parker in order to find out how the awkward teen consistently captured dynamite photos of Spider-Man. The gig's intensity escalated quickly, and Jameson had Gargan outfitted with a scorpion-like battle suit. From that point on, Mac forever turned his back on his P.I. career in favor of villainy. Good luck getting this guy to solve the Watcher's murder. His detecting game's a little rusty.
Best friends Misty Knight and Colleen Wing, the Daughters of the Dragon, worked so well together that they started their own private investigations business: Nightwing Restorations, Ltd. Together, the duo kept the streets as clean as they could, oftentimes teaming up with fellow super-powered duo Luke Cage and Iron Fist. With Misty's history as a police officer and Colleen's expert sword swinging know how, these two proved to be some of the most formidable crime fighters in Manhattan. Unfortunately, the Watcher's home base on the moon falls a little ways outside of their jurisdiction.
Ex-super hero Jessica Jones enjoyed a second career as a private investigator operating in Manhattan's shadows. From her non-descript office, Jones took got herself mixed up in a number of high profile cases involving Captain America, Spider-Man, and her allies in the Avengers. Since leaving her private eye career behind, Jessica's become a proud wife, mother, and super hero. She currently has her hands busy with both her daughter and husband Luke Cage's new Mighty Avengers endeavor.
Operating out of Manhattan's Mutant Town neighborhood, Jamie Madrox and his team at X-Factor Investigations offered help to those in need – mutant or human. With powerhouses like M and Strong Guy and ferocious fighters like Longshot and Shatterstar on the payroll, Multiple Man's team could most likely put whichever cosmic force took out the Watcher under citizen's arrest. Unfortunately, Madrox's team recently went their separate ways, leaving an all-new, corporate-sponsored X-Factor in their wake.
Dakota North might just be the most successful private eye around. She has offices all over the globe and works for high-paying clients like fashion designers, models, and best-selling authors. She even mixes it up with super heroes on the regular; Daredevil hired her to be both an investigator and bodyguard for his best friend Foggy Nelson. If the super heroes want Uatu's killer caught, they should follow their compasses to North.
Who will solve the mystery behind the Watcher's murder? Find out this May in ORIGINAL SIN #1!