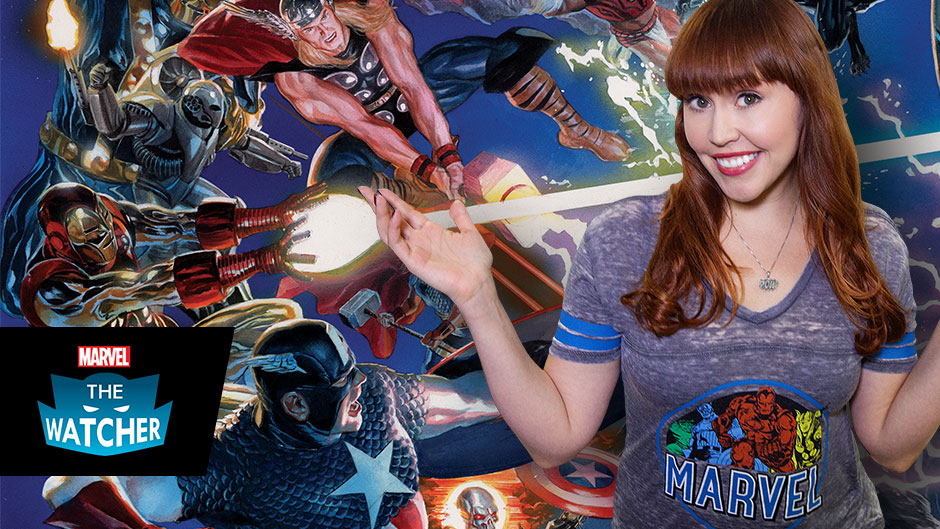 Get tackled by our host, Lorraine Cink, as she unveils all of the greatest news out of New York Comic Con 2014! Get a first glimpse at the mega event Secret Wars, "Marvel's Daredevil" coming exclusively to Netflix, and new Original Graphic Novels on Marvel Unlimited. Plus learn about new titles and events coming in 2015 like Ant-Man, Operation S.I.N., Night of the Living Deadpool, Spider-Gwen, Silk, Gamora, a new Star Wars title, and more!
The newest edition of The Watcher is here!
The Watcher is Marvel.com's official news and comedy video series covering comics, movies, TV, games, gear and all things Marvel. Tune in weekly for new episodes.