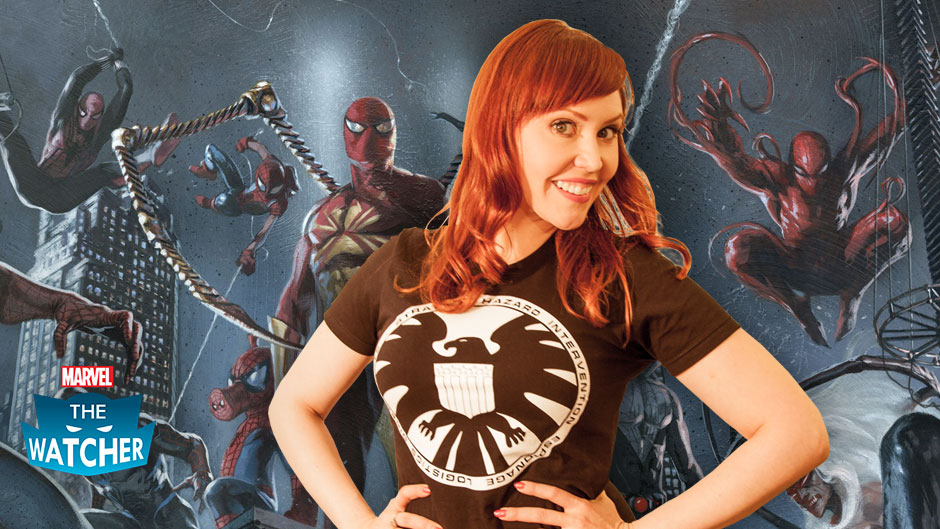 With Spider-Verse on the way, The Watcher dives into this epic upcoming event!
Lorraine Cink enlists the help of not one, not two, not three, not four, but five versions of Spider-Man Senior Editor Nick Lowe to get all the info! Plus the Marvel Minute and much more!

The newest edition of The Watcher is here–watch it now!

The Watcher is Marvel.com's official news and comedy video series covering comics, movies, TV, games, gear and all things Marvel. Tune in weekly for new episodes.