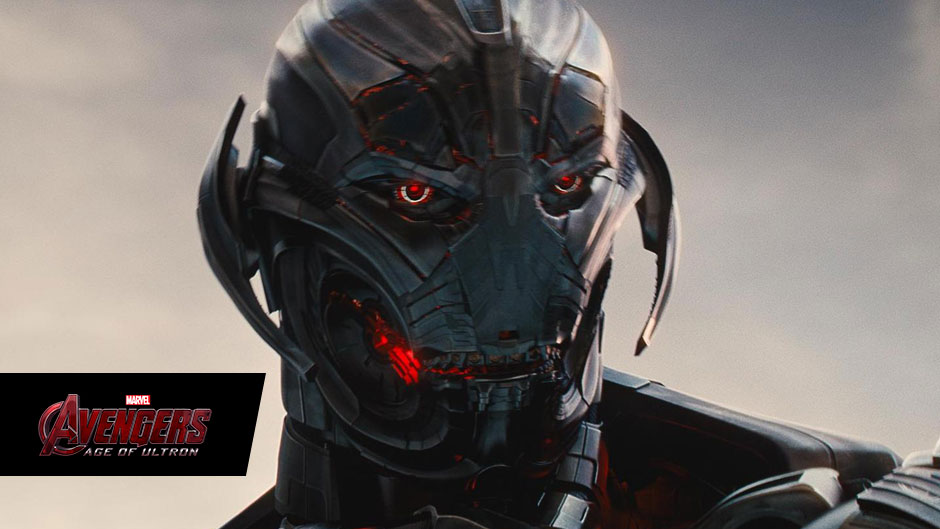 Ultron sets his sights on wiping out humanity and it's up to the Avengers to stop him in Marvel's "Avengers: Age of Ultron"! Check out Ultron's evil gaze in this new picture and see the film in theaters May 1, 2015.
Tony Stark (Robert Downey Jr.) wants to ensure the world's safety by jumpstarting a peacekeeping program but unfortunately, Ultron (James Spader) has his own plans for humanity! Tony Stark, Captain America (Chris Evans), Thor (Chris Hemsworth), and the rest of the Avengers stand in the way of Ultron's global domination. Take a look at the picture above to get a better look at Ultron's nefarious grin.
Be sure to see "Avengers: Age of Ultron" when it hits theaters no May 1, 2015! Follow @Avengers on Twitter and like "Avengers: Age of Ultron" on Facebook to keep up to date with Earth's Mightiest Heroes. Stay tuned to Marvel.com for all the latest on the Marvel Cinematic Universe.