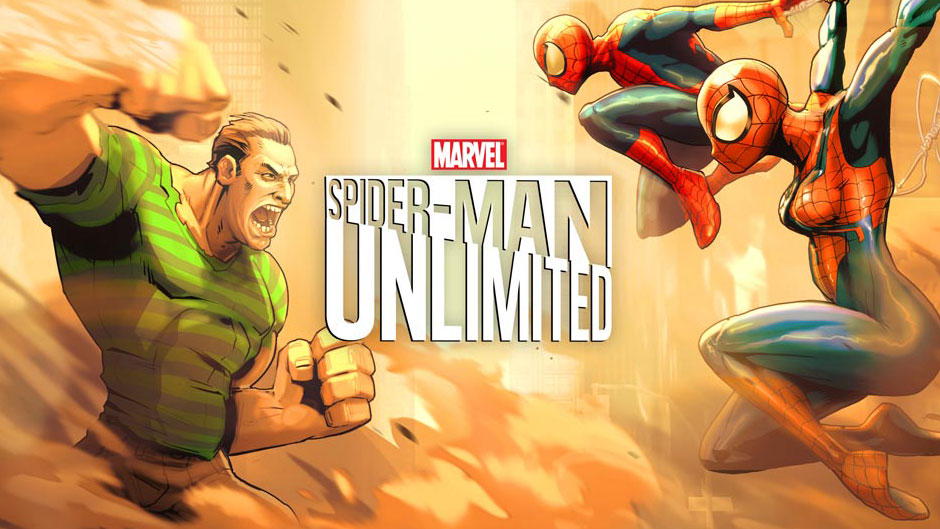 Gameloft were pleased to announce at Marvel's House of Ideas panel at this year's New York Comic Con the future plans for "Spider-Man Unlimited," with the unveiling of issue #4's villain: Sandman.
Sandman, who first appeared in 1963's AMAZING SPIDER-MAN #4, is the newest threat to Spidey's world as our hero and his ever-increasing army of Spider-Men use our dimension as the last stand against a plan of pure destruction. This update will feature an all-new issue packed with 25 stories as the war of the Spider-Verse continues, as well as a brand new environment which will recreate the New York Highline, including hidden pathways and authentic recreations.
Reaching far into the depths of Marvel's comic book lore, the update will also introduce Spider-Girl, the game's first of several female Spiders, and Spider-Man 2099, the highly anticipated Spider-Man from the future, both of which are the catalyst for a host of new and exciting content coming to the game which ties-in specifically with the newly published Spider-Verse comics from Marvel, a series that sees all Spider-Man unite for the first time in the comic books.
The update will be released in the coming weeks, for iPhone, iPad, iPod Touch, Android Smartphones and Tablets, and Windows Phone.
Download and play issues #1-3 now: http://gmlft.co/SpiderManUnlimited