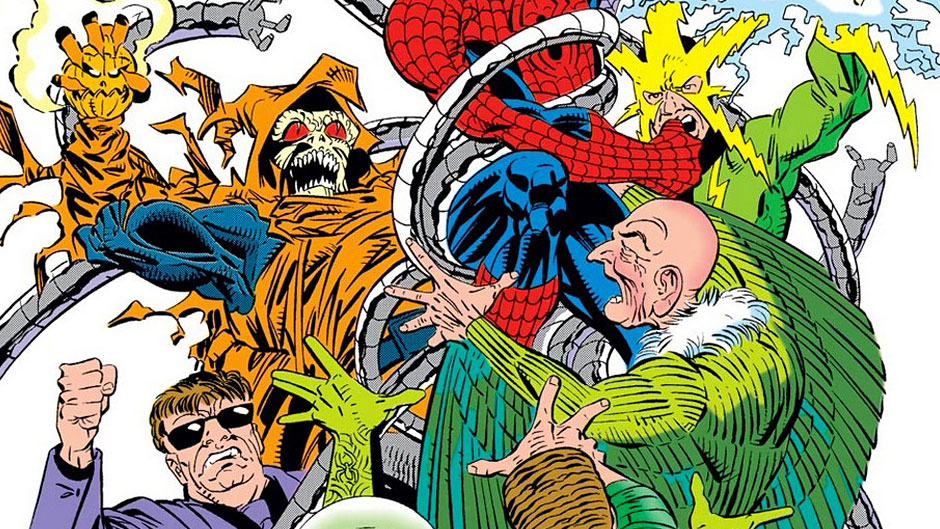 It's time to face facts, true believers – the '90s were awesome. The pouches were plentiful, the costumes were impractical, and Marvel Universe dentists made a fortune correcting damages caused by perpetually gritted teeth. Thanks to the power of nostalgia, though, what would once be considered extremely embarrassing can now be called extremely awesome!
With that in mind, we've pulled a Marvel comic from the not-so-modern era and broken it down, one most excellent fact at a time! This week we're singling out AMAZING SPIDER-MAN #337 by David Michelinie and Erik Larsen. Here's "Rites and Wrongs" by the numbers!
39 "feathers" on Vulture's winged harness

22 visible framed pictures of Mary Jane in her stalker's creepy lair
21 teeth getting knocked around in Hobgoblin's head

8 razor-bats and 2 pumpkin bombs

6 members of the Sinister Six

5 lasers shooting out of Hobgoblin's hand

2 security guards that definitely don't get paid enough to deal with Hobgoblin

Hobgoblin flies solo today in AXIS: HOBGOBLIN #1!