New Releases
A new year has begun and with a new calender comes a new list of titles ready and awaiting Vertical readers. We kick-off 2017 with some of the biggest names from Japan's media industry. And we promise that these are only the first of a number of Grade-A works we have in store for our supporters.
There are few comic artists as well-known or as beloved as Junji Ito. An international icon, Ito works have defined J-Horror for many readers across the globe. Mr Ito makes his Vertical debut this month with his latest translated collection – Dissolving Classroom.
Yuuma Azawa is a new transfer student with a peculiar behavior – he constantly apologizes. To some that seems humbling or curious, but as his classmates will soon find out there is something more nefarious behind his deeds. With this new collection Ito digs into the concepts of vanity, pride and vengeance as Ito has minds and bodies melt with confusion and guilt!
Positive thinking makes the world go around in Nichijou 6. Keiichi Arawi's hit comedy returns with what might possibly be the most zany volume in this series yet. Anything that can happen, will happen in this volume. So expect the laughs to flow from page one.
Foreigners invade their town and suddenly even those who "knew" foreign languages in previous volumes are overwhelmed by these native speakers from abroad. Then Ms. Nakamura decides to invade Nano's home. But once she infiltrates enemy turf, she is then assaulted by horrors she never imagined existed!
In Ninja Slayer 7, Ninja Slayer is in deep deep trouble! Nina Slayer has already dived into the cyber world. He recently spent time in the Kyoto Badlands. Now his biggest threat yet will be coming to him! And not only that! This impressively powerful ninja will be chasing him to the grounds of his ninja master!
Fighting a battle of this magnitude on home turf would normally be an advantage, especially when your allies outnumber your enemy. In this case, the range of skills possessed by those engaged will level the battlefield. Ninja Slayer and his master may not be much of a match against this mysterious foe individually. Together, however, they might just be able to muster enough resolve to overcome this…but not without heavy loses.
Meanwhile in Immortal Hounds 3, local officials have uncovered some of the secrets behind the dangerous Resurrection Deficiency Syndrome (RDS)! And with this shocking information in hand, they begin to make moves to try to capture more Vectors.
Fuurin, as a mole working within this department, takes to the defensive and alerts those on her side of the new moves. Unfortunately those she has been tasked to protect are not interested in finishing their tasks just yet. They wish to continue to proceed, even after their missions were complete, as the process has become as sort of entertainment in what has become a monotonous world. How will this attitude be taken by Mama and her Vectors? And how will Fuurin deal with all this added work on her already packed schedule?
In Decapitation -Kubikiri Cycle-, a dropout from an elite Houston-based program fro teens is on a visit to a private island. Its mistress, virtually marooned there, surrounds herself with geniuses, especially of the young and female kind, one of whom ends up headless one morning.
The top-selling novelist year by year in his native Japan, NISIOISIN made his debut when he was only twenty with this Mephisto Award winner, a whodunit and locked-room mystery at once which is equally old school and eye-opening.
Koji Suzuki's Ring Trilogy returns just in time for the Hollywood premiere of RINGS. To honor this occasion Vertical has worked with Mr Suzuki and Paramount on a movie-tie in rerelease of the original Ring featuring artwork from the new film. The new paperback should be hitting stores now and it should be a great introduction to this thrilling franchise. Horror fans and Japanese prose fans alike will marvel at the many twists and shocks Suzuki's book provides.
---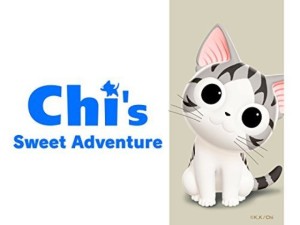 Chi Returns to the Small Screen
The new year also means a new anime season! And this month fans will be treated to two Vertical Comics adaptations in English!
After some delays fans in North America can finally enjoy the latest adaptation of Konami Kanata's cat comic sensation –Chi's Sweet Home! Now available on Amazon's AnimeStrike service Chi's Sweet Adventure is a 3D-CG that great expands Chi's sweet universe. With a number of all new stories this year-long anime series is a must for existing fans looking for new Chi tales and brand new cat cartoon fans alike!
Over on NETFLIX, Gamon Sakurai's AJIN returns with its second season. Produced by Polygon this 3D-CG anime is the second of a planned three series and has been dubbed into a number of languages for global distribution. All thirteen episodes of the second season are available now for viewing.
In this season the stakes are high as an all out war between immortals is about to begin!
So whether on print or on the small screen, in 2017 you have more opportunities to experience some of Japan's best from Vertical!
---
On the Road Again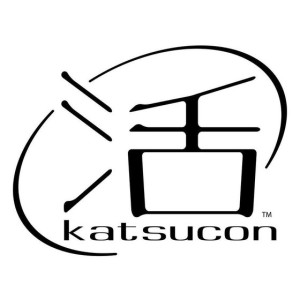 After a few months rest, the Vertical marketing team is about ready to hit the road again. Our first event of the year is currently scheduled for KatsuCon in National Harbor, Maryland located in the Washington D.C. suburbs. Given our long break, we will be announcing a handful of our new licenses scheduled for Fall 2017 there and we should be premiering a few of our Spring 2017 titles there in the KatsuCon Dealers' Room.
2017 Vertical Comics Convention Schedule:
KatsuCon – National Harbor, Maryland; Feb 2017
Anime Central – Chicago, Illinois; May 2017
Anime Expo – Los Angeles, California; July 2017
Comic Con International – San Diego, California; July 2017
Otakon – Washington, DC; August 2017
Anime Weekend – Atlanta, Georgia; September 2017
Anime NYC – New York, New York; November, 2017
Whether at KatsuCon or one of these other events, we look forward to making your acquaintance in the coming months!
---
Future Releases:
And here is what to expect over the next few months:
Keigo Higashino's The Name of the Game is A Kidnapping (February 2017)
Chihiro Ishizuka's Flying Witch (March 2017)
Various Authors, Ghost in the Shell (Spring 2017)
Shuka Matsuda and Nakaba Suzuki, Seven Deadly Sins (May 2017)
NISIOISIN's NISEMONOGATARI (June 2017)
---
Image Copyrights – All Rights Reserved
YOKAI KYOSHITSU © 2015 Junji Ito; nichijou © Keiichi ARAWI 2011; Immortal Hounds © 2015 Ryo Yasohachi; NINJA SLAYER © 2012 NINJ@ ENTERTAINMENT  © Yuki YOGO 2016  © Yoshiaki TABATA 2016; Decapitation © 2007 NISIOISIN; Ring © 2004, 2007, 2016 by Koji Suzuki; RINGS © 2016 Paramount Pictures; Chi's Sweet Adventure © Konami Kanata・Kodansha / Koneko no Chi Production Committee