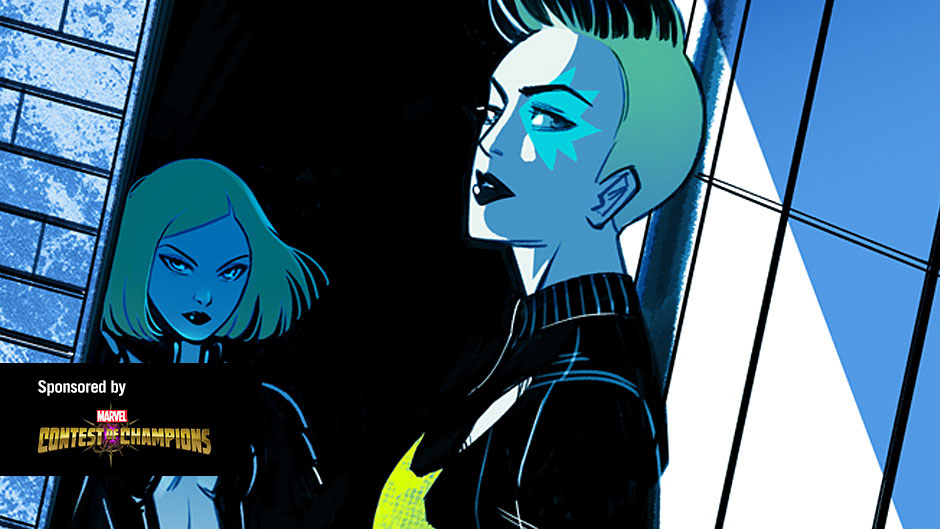 Marvel plans to honor Women's History Month in 2015 by gathering the comics industry's rising and established female artists on a series of 20 variant covers.
Featuring the talents of Sara Pichelli, Stephanie Hans, Jill Thompson, Vanesa R. Del Rey, Stacey Lee, Faith Erin Hicks and many more to be announced, these one-of-a-kind variant covers grace shelves in March 2015. Marvel Talent Relations Senior Manager Jeanine Schaefer tells Marvel.com how she came to gather a mixture of rocketing stars to legendary veterans.
Marvel.com: How did this project come about in the first place?
Jeanine Schaefer: We do a fair number of variant cover programs at Marvel, and we're always looking for ways to make them fun and relevant, and to make them covers that are special, that fans will click with because of the specific time in which it was launched. Right now there's a huge focus on women in comics, so with March coming up, and calling back to our initial Women of Marvel initiative with the launch of GIRL COMICS in March of 2010, it just made sense.
Marvel.com: Can you give fans a glimpse of how you decided which artists you invited to participate in this project?
Jeanine Schaefer: I tried to come up with an answer that was really impartial and scientific, but honestly it comes down to these are artists that I wanted to work with, and who I thought would have a cool take on our characters. I definitely started with artists who have been working with us regularly and then went from there, but seeing as there's a huge amount of women regularly working in comics, picking 20 was agonizingly difficult. If someone else was heading this up, you'd probably see a different list, which is an exciting prospect, really.
Marvel.com: Are you trying to pair artists with characters that you think best matches their talents?
Jeanine Schaefer: Absolutely! Once I had a list of books, I started matching up artists to characters or teams that I either knew they had an affinity for, or thought they would have a cool take on. I also wanted to make sure everyone had something they could stretch their legs a bit on, too.
Marvel.com: How creatively satisfying is it that Marvel is dedicating such resources to celebrate Women's History Month in this manner?
Jeanine Schaefer: Well hugely! I love that Marvel has always been really supportive of initiatives like this; like I said, we're going to do variant covers, but using them to highlight a topic that's really relevant to the comics community is very satisfying. Also I'm getting to work with a ton of talented artists that I've been dying to work with, so that's incredibly cool, too.
For everything from New York Comic Con 2014, including interviews, panel recaps, a full photo gallery, and more, visit marvel.com/nycc2014 for full coverage, brought to you by Marvel Contest of Champions from Kabam!