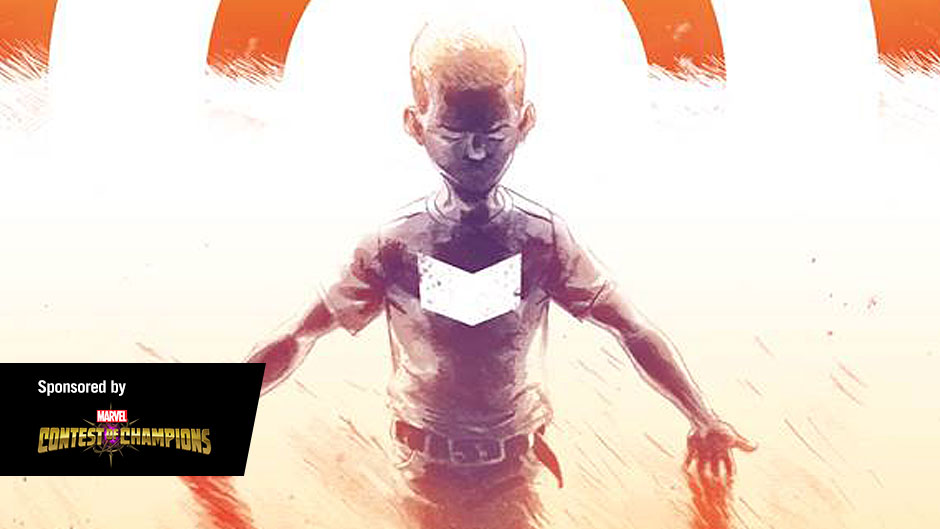 March 2015 will have two whole quivers of arrows to contend with as writer Jeff Lemire and artist Ramon Perez bring Clint and Kate back in a new ongoing HAWKEYE series.
For fans that have developed a love for both Hawkeyes sharing the spotlight, Lemire assures that this book will make them happy.
"To me Kate is an equal to Clint in terms of who is the 'star' of the book is," he explains. "It's equal billing. It will be as much Kate's story as it is Clint's. One of the many wonderful things about Matt Fraction's run was the relationship between Kate and Clint. To me, that must remain central to the book.
"I want their relationship to continue to evolve. I want to see what comes next. And I'm not going to say any more, or I'll spoil my story."
Lemire might admire the work of the creators that preceded him; however, he remains committed to making his own impact.
"Matt Fraction, David Aja and Annie Wu, in my opinion, set the bar in terms of bringing a personal point of view and a singular aesthetic to a modern super hero comic," he states. "So, for me, I knew I needed to do the same. Ramon and I want to create our own world the way they did. And bring our own voices to the characters."
That collaboration, between Lemire and Perez, will be key in bringing the book to life, believes the writer.
"[Ramon] is capable of a wide range of styles and also equally as capable of rendering big, widescreen action and small quiet character moments," praises Lemire. "So he was a natural fit for the story I had in mind, which juxtaposes Clint's past with Clint and Kate in the present. Ramon will be working in two distinct styles as a result and what I've seen is stunning."
Lemire remains close lipped about how Barton's history comes to haunt his and Bishop's future, but he does offer insight into the obstacles fans can expect the partners to encounter:
"The threat that they face is very much something new," he promises. "And it's not strictly a big, bombastic super-villain-y kind of thing. It's something that hits them both on a much more personal level.
"I think my take on Hawkeye is the closest thing I've ever done, in super hero comics anyway, to my independent work. This is very much a character driven book which will be as much about the quiet moments as the big ones. I think the threat they face will reflect that duality."
For everything from New York Comic Con 2014, including interviews, panel recaps, a full photo gallery, and more, visit marvel.com/nycc2014 for full coverage, brought to you by Marvel Contest of Champions from Kabam!