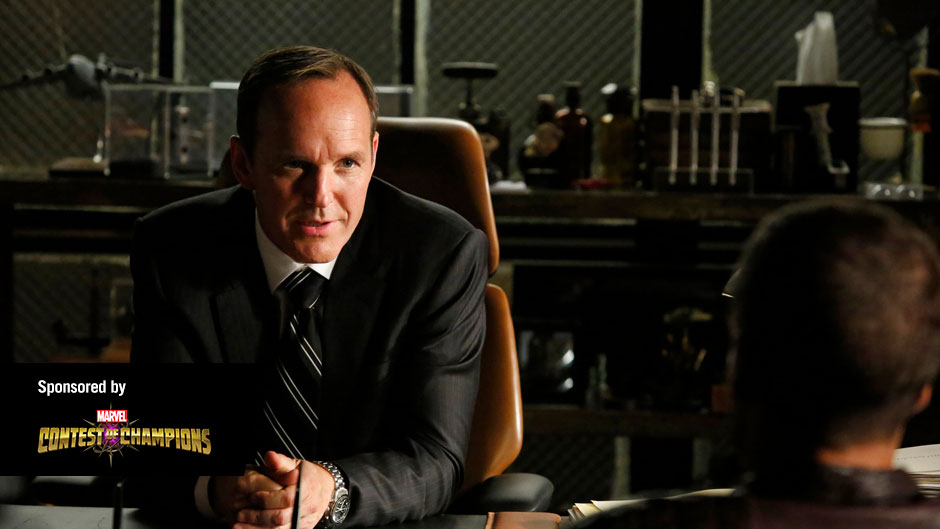 Marvel is proud to announce an exclusive "Marvel's Agents of S.H.I.E.L.D." signing event at New York Comic Con on Friday, October 10 from 2:45-3:45 p.m. ET at the Marvel Booth (#1354).
For the first time at NYCC, attendees will have a chance to meet Clark Gregg (Director Phil Coulson) and Jeph Loeb (Marvel's Head of Television) at this special signing event.
Please note: this is a ticketed event. Interested fans should arrive at the Marvel booth when the doors open at 10:00 a.m. ET on the day of the signing to participate in a random drawing for the opportunity to get one (1) item signed by the cast.
"Marvel's Agents of S.H.I.E.L.D." is Executive Produced by Joss Whedon ("Marvel's The Avengers," "Buffy the Vampire Slayer"); Jed Whedon & Maurissa Tancharoen ("Dollhouse," "Dr.Horrible's Sing-Along Blog"); Jeffrey Bell ("Angel," "Alias"); and Jeph Loeb ("Smallville," "Lost," "Heroes").
"Marvel's Agents of S.H.I.E.L.D." is produced by Marvel Television and ABC Studios.
For more information on "Marvel's Agents of S.H.I.E.L.D.," stay tuned to Marvel.com