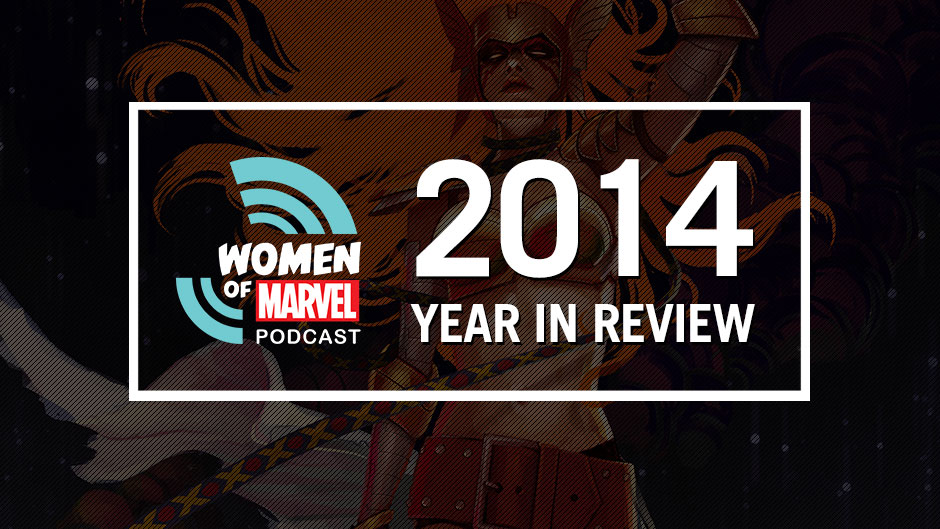 It's the latest Women of Marvel podcast! The Women of Marvel–Sana Amanat, Adri Cowan, Jeanine Schaefer and Judy Stephens–gather to talk their favorite moments of 2014 and tease upcoming in 2015!
Listen to Women of Marvel – Episode 25 now!
The Women of Marvel podcast will assemble to chat all things Marvel and more! New episodes will be released every Friday, co-hosted by Marvel Digital Media Group Social Media Manager Adri Cowan and Marvel.com Producer Judy Stephens, along with Marvel Comic Editor Sana Amanat and Senior Manager, Talent Relations Jeanine Schaefer. We also want your feedback, as well as questions for us to answer on future episodes!
Tweet your questions, comments and thoughts about Women of Marvel to @AdriCowan, @Omg_Dj_Judy, @MiniB622,@J9Schaefer or @Marvel with the hashtag #WomenOfMarvel!
Make sure to visit and follow the Women of Marvel Tumblr page:
http://thewomenofmarvelcomics.tumblr.com
And Instagram at Instagram.com/TheWomenOfMarvel