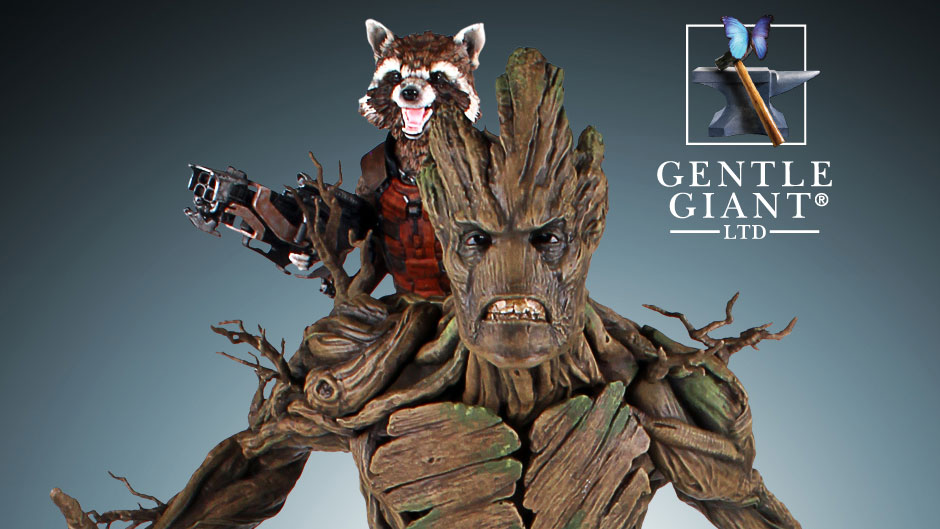 By Alex Lopez
I am Groot! Straight out of this summer's blockbuster hit, Marvel's "Guardians of the Galaxy," are your two favorite intergalactic best friends!
Gentle Giant Ltd. is proud to bring you this exciting limited edition maquette digitally sculpted by master artisans, rendered using the highest quality polyresin and even hand painted. Each piece comes individually numbered and is paired with a matching certificate of authenticity.
Starting off as bounty hunters hot on the trail of Peter Quill, aka Star-Lord, the duo are imprisoned on the Kyln by the Nova Corps. Feeling a little heroic they decide to break out of their super-prison and head on a mission to save the galaxy. Teaming up with Drax the Destroyer, Gamora and Star-Lord they form the Guardians of the Galaxy and attempt to stop the omnipotent Ronan the Accuser before he can destroy Xandar!
Pre-order yours today here and embark on your own quest to save the galaxy!