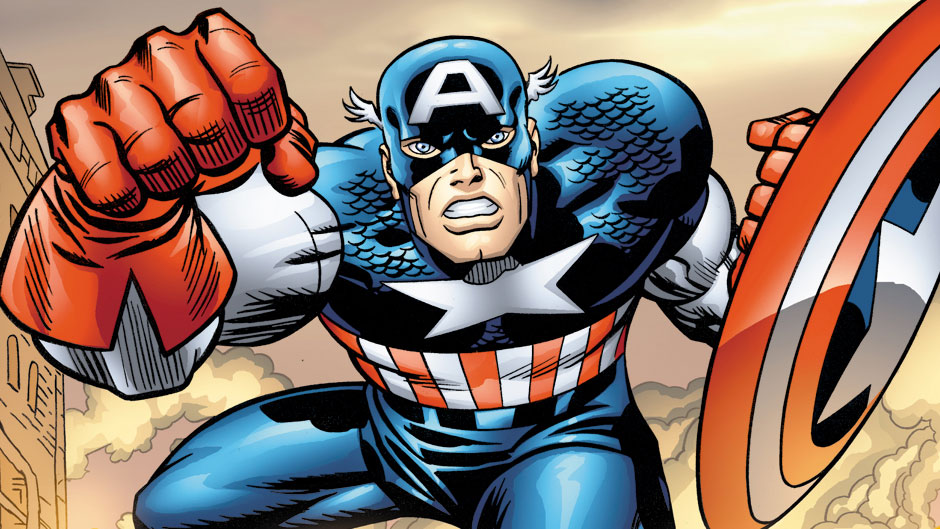 Want more comics in the Marvel Comics App foriOS and Android? Your search is over! Check out these comics that just hit the Marvel Comics App and keep coming back every week for new additions to the growing library! That's right, we add new books every week to feed your need for super-heroic entertainment! Don't have the Marvel Comics App? What are you waiting for?! Download it for iOS and Android! Here's your official list of comic books hitting the Marvel Comics app today!
Digital Comics On-Sale This Week
ALL-NEW DOOP #1
ALL-NEW GHOST RIDER #2
ALL-NEW ULTIMATES #1
ALL-NEW X-FACTOR #6
ALL-NEW X-MEN #25
AMAZING SPIDER-MAN CINEMATIC INFINITE DIGITAL COMIC #1
AVENGERS A.I. #11
AVENGERS UNDERCOVER #2
CAPTAIN MARVEL #2
DAREDEVIL #1.50
DEADPOOL #27
IRON FIST: THE LIVING WEAPON #1
IRON MAN #24
MIGHTY AVENGERS #9
NIGHTCRAWLER #1
SECRET AVENGERS #2
THE SUPERIOR FOES OF SPIDER-MAN #11
THUNDERBOLTS #24
WHAT IF? AGE OF ULTRON #2
Also On Sale
ANT-MAN (1959) #27, 35-38
CAPTAIN AMERICA (1968) #165-189
DR. STRANGE (1974) #58-62
IRON FIST (2004) #1-5
NAMOR (2003) #1-12
Collections On-Sale This Week
CABLE AND X-FORCE VOL. 2: DEAD OR ALIVE
CABLE AND X-FORCE VOL. 3: THIS WON'T END WELL
CAPTAIN AMERICA: LIVING LEGEND
CAPTAIN AMERICA VOL. 3: LOOSE NUKE
INFINITY HEIST/HUNT
SUPERIOR CARNAGE
THE AMAZING SPIDER-MAN 2 PRELUDE
The Marvel Comics App is available for iPad, iPhone, iPod Touch and all Android devices, and is available for free on iTunes and Google Play.