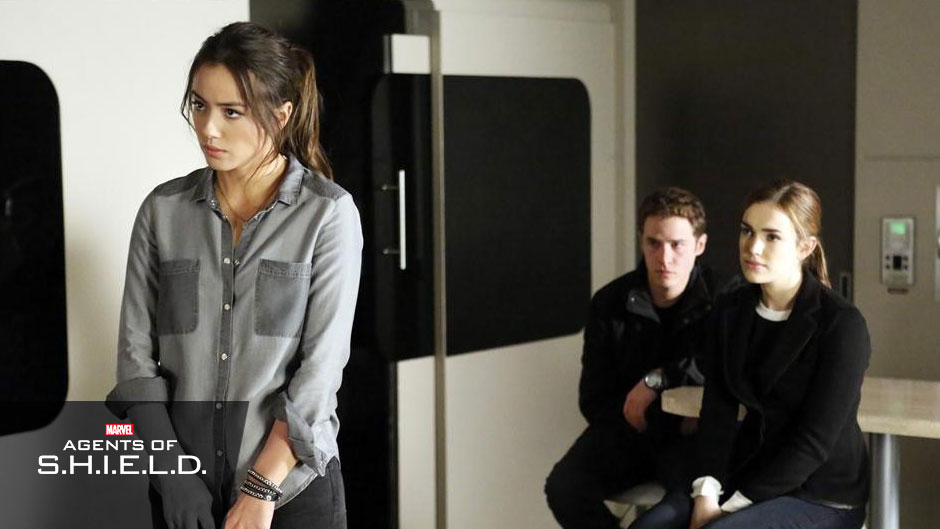 Don't miss one heart-pounding moment as "Marvel's Agents of S.H.I.E.L.D." airs back-to-back episodes, which follow in the footsteps and tie into Marvel's new feature film, "Captain America: The Winter Soldier," Tuesday, April 15 on the ABC Television Network.
From 8:00-9:00 p.m., ET, an encore presentation of the previous week's episode, "Turn, Turn, Turn," airs, in which Coulson and his team find themselves without anyone they can trust, only to discover that they are trapped with a traitor in their midst.
From 9:00-10:00 p.m., ET, the story continues with a new episode, "Providence," which finds Colonel Glenn Talbot on the trail of Coulson and his team, who seek refuge in the last place anyone would look, where they begin to uncover S.H.I.E.L.D.'S most dangerous secrets–secrets that could destroy them all. Bill Paxton guest stars as Agent Garrett, Patton Oswalt as Koenig and Adrian Pasdar ("Heroes") as Col. Talbot.
For even more S.H.I.E.L.D. keep your eyes on Marvel.com, follow @AgentsofSHIELD on Twitter and like "Marvel's Agents of S.H.I.E.L.D." on Facebook for all the latest news!