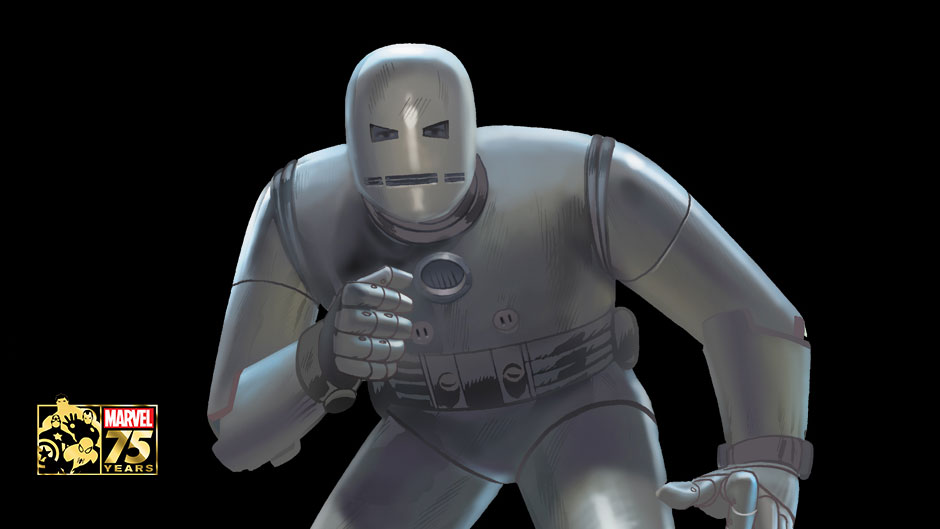 All year long on Marvel.com, we're celebrating Marvel's 75th anniversary, and to fully appreciate the scope of that history, you need to go back to where it all began.
As the Golden Age of the 1940's and 50's gave way to the 1960's, so did what had been Timely and Atlas Comics evolve into something more. Under the guidance of creators like Stan Lee, Jack Kirby, Steve Ditko and others, the Marvel Universe emerged, bringing with it an explosion of heroes, villains and other concepts the likes of which had never been seen in the medium!
This week, we count down our top 10 Marvel heroes to debut during the 1960's. Have your own thoughts? Let us know on Twitter using the hash tag #Marvel75!
10. THE BLACK PANTHER
First Appearance: FANTASTIC FOUR (1961) #52
Why He's #10: "A hero unlike any other, the Black Panther possesses the power to both fight evil and rule as the head of Wakanda. While T'Challa has several tools and technologies at his disposal, his mind ultimately proves to be his greatest asset. His intellect led him to first introduce himself to the Fantastic Four and test if they could be trusted as allies. The Panther protects the valuable people and assets of Wakanda, most notably Vibranium. He utilizes Wakandan technology to better the world and his fighting skills as a powerful member and tactician for the Avengers. He also holds a distinct place in history as the first black super hero in mainstream comics." – Tim O'Shea
Digital Comics Spotlight: AVENGERS (1963) #52

9. IRON MAN
First Appearance: TALES OF SUSPENSE #39
Why He's #9: "The adventures of Tony Stark as the invincible Iron Man began not in a new #1 which purported to be the greatest comic magazine of all time, but rather as a feature within TALES OF SUSPENSE #39. Yet in many ways the origin of Iron Man mirrors that of the other great Silver Age debuts: a person of pride, hubris, and science brought low, but through his struggles emerges both heroic but deeply scarred. Since his war-torn beginnings, Tony has continued to evolve in ways both personal and technological. He has faced his own problems with alcohol and won; a suit that was once large and clunky is now sleek and slim; perhaps most importantly of all, his mustache has become a goatee. Few characters that so embodied the spirit and times of the 60's have transitioned to modern comics quite like old Shellhead, a trend we can all hope and expect to continue for years to come!" – Ryan Haupt
Digital Comics Spotlight: IRON MAN (1968) #1
Come back tomorrow to see two more entries on the list, share your thoughts on Twitter with the hash tag #Marvel75 and keep up on Marvel's 75th anniversary celebration at marvel.com/75